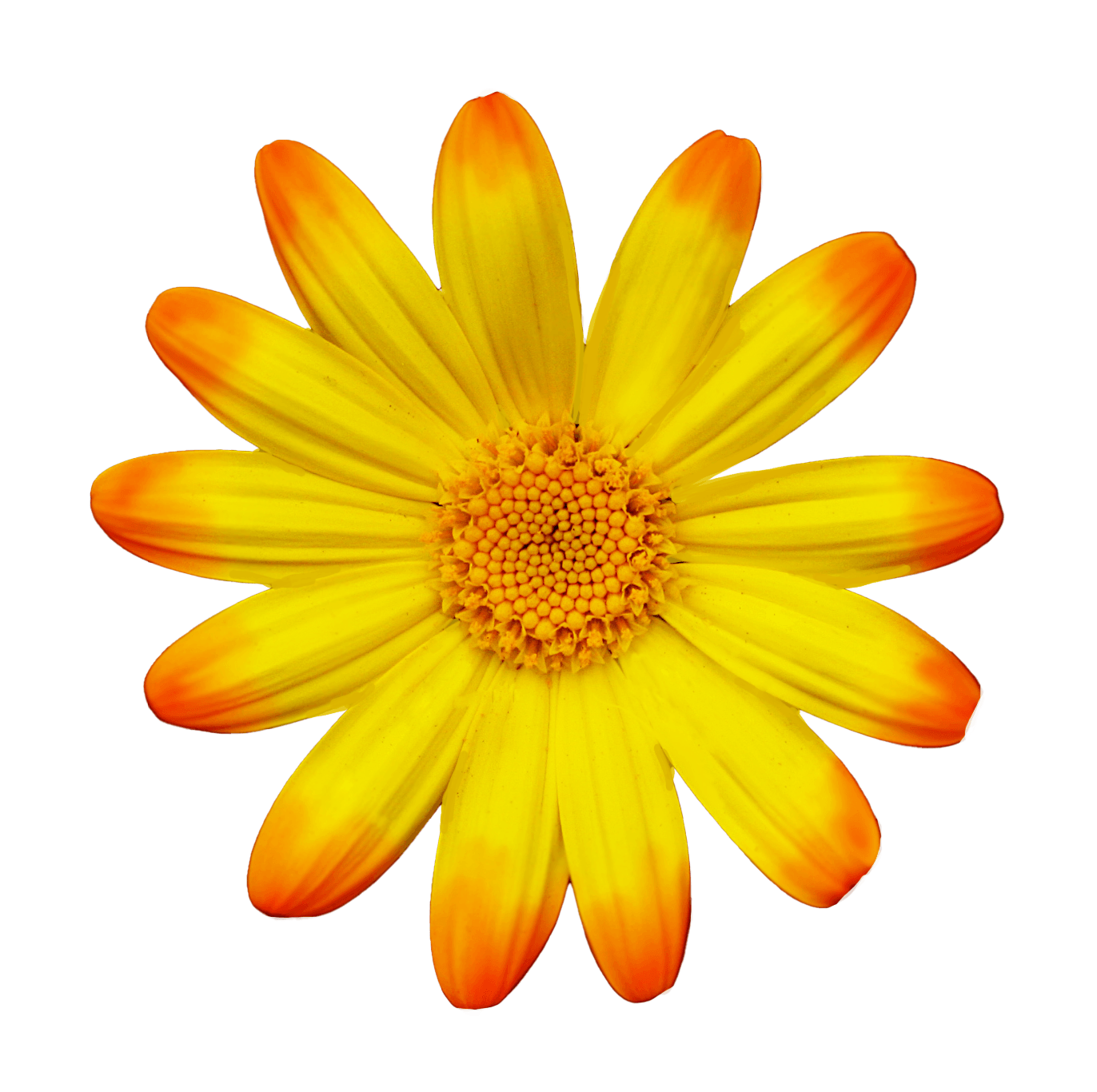 A Beautiful Daisy isn't it...A flower is a quality thing, I think the majority of us would agree. The overall quality of a flower is dependant on a number of strategies produced by nature. A flower can't exist very long without light, warmth, water, and a particular soil type. All these factors, by lesser or greater extent, impact the quality of the flower.
Crum Is extremely diligent about quality control. Our company ethos is based within a quality framework. It is paramount that the inner workings of our organisation are cohesive, and efficient, ensuring that the end product of all our endeavours, projects a quality bias. Crum utilises a number of design quality control checks to ensure that our designers, specialist practitioners, and clients are collaborating effectively and delivering excellent assets and services. Ensuring that our clients are not only satisfied with our services, but are genuinely happy with the quality of service and product acquisition. By maintaining a quality check list Crum can envisage any problems that may occur, and be able to deal with issues in a proactive way.
There are a number of strategic quality management protocols and procedures available. There is an ever growing digital app service to effect the numerous facets of QM. There is also a huge amount of academic theoretical literature available to research. There are a number of quality task management tools outlined by scholars, that can assist a business to formulate an effective Quality management strategy. One such model proposed by (Pryor, white and Toombs (1998) is one that has universally acknowledged paradigms. The model includes a SWOT analysis (Analysing, Strengths, weaknesses, threats and opportunities) The model also identifies a companies values, mission, vision, goals and objectives, Strategic formulation, deployment, measurement and feedback, competitive advantage, and success factors.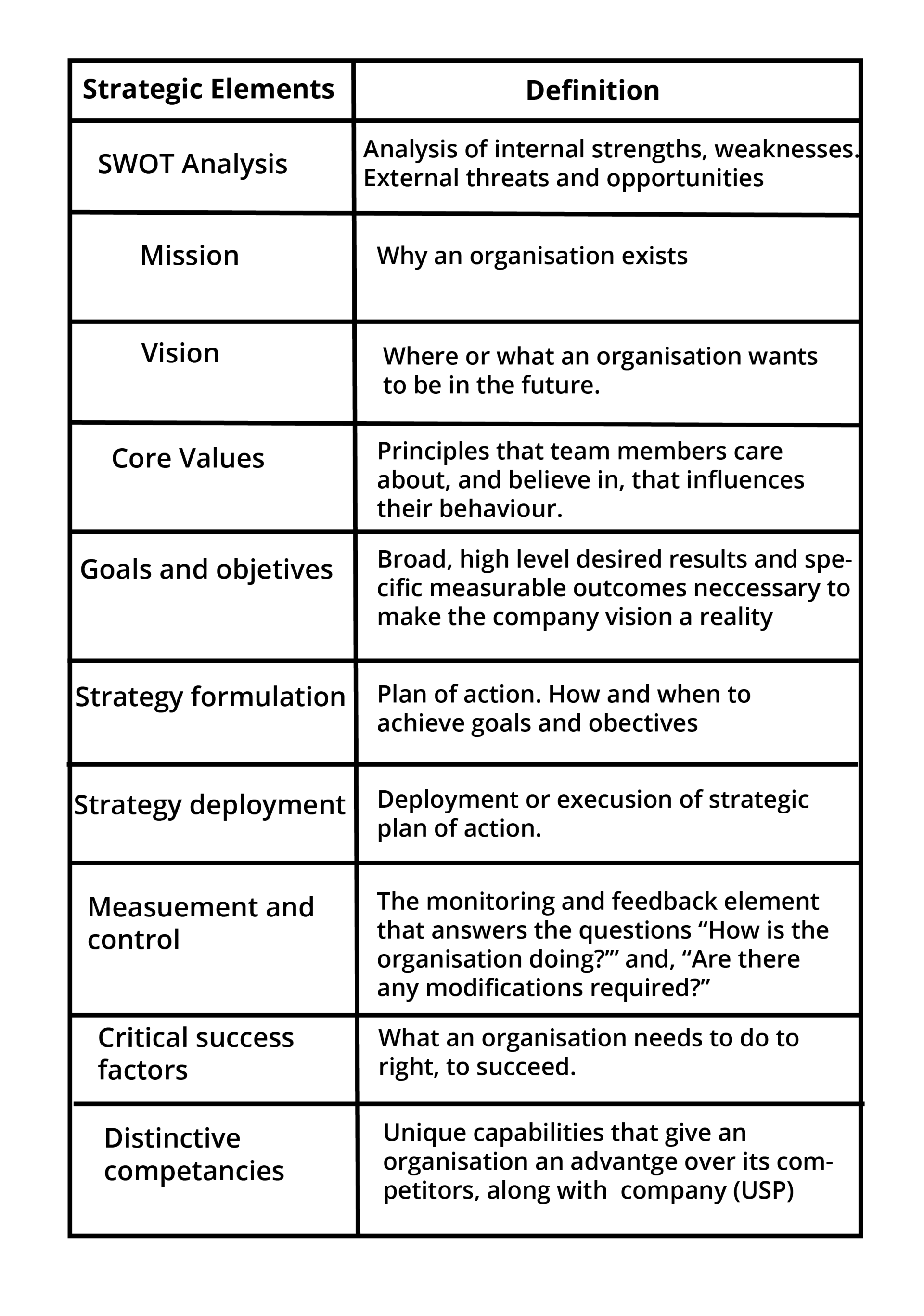 The QM framework above is great, however, it would be incomplete without the huge influence the potential consumer brings to the QM equation. The consumer voice has to be included for a through analysis of how far the parameters of quality are maintained.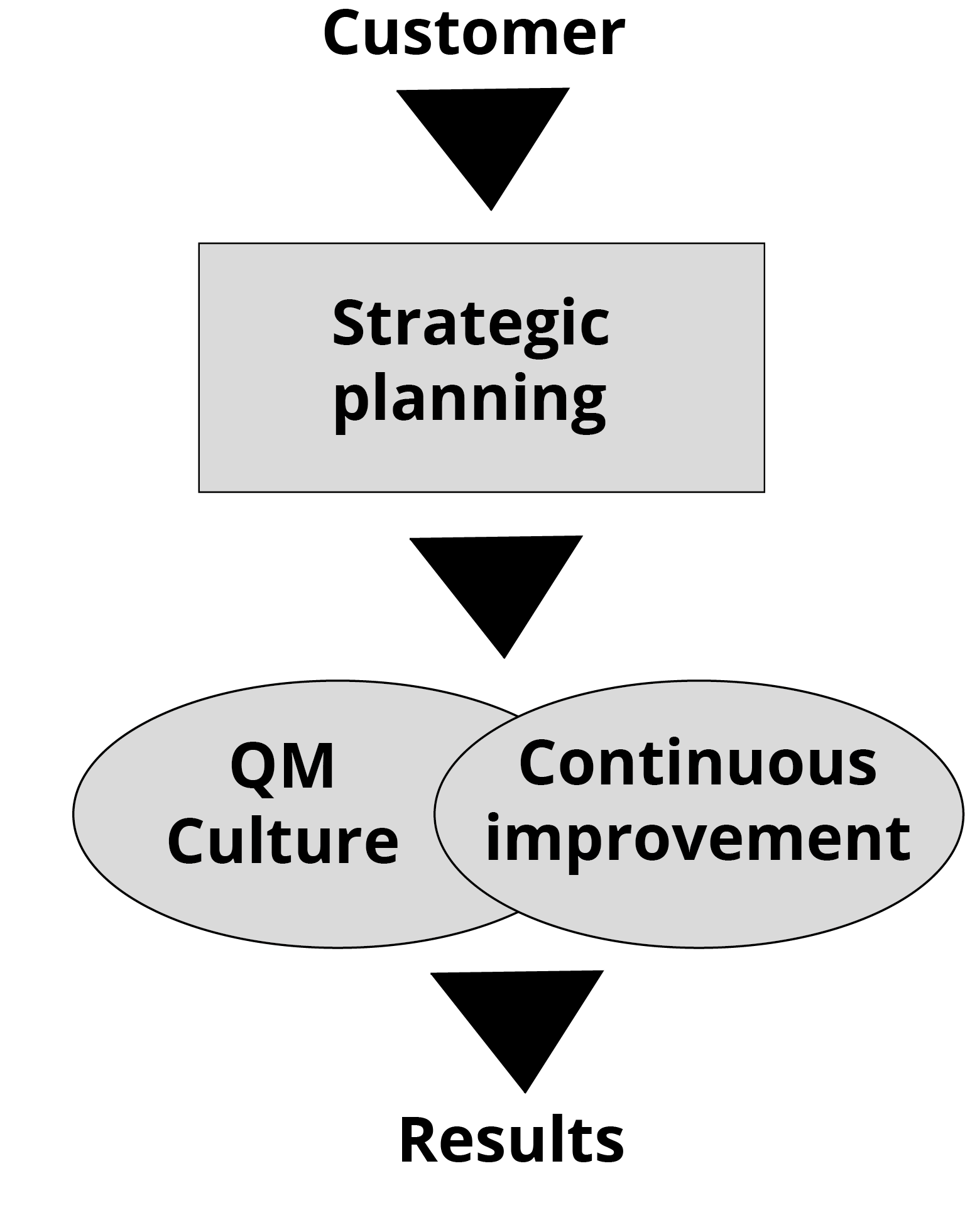 The Qm Frame work is adequate in itself, However it is also important to address strategic direction and management to enable a cohesive transition of ideas into facts.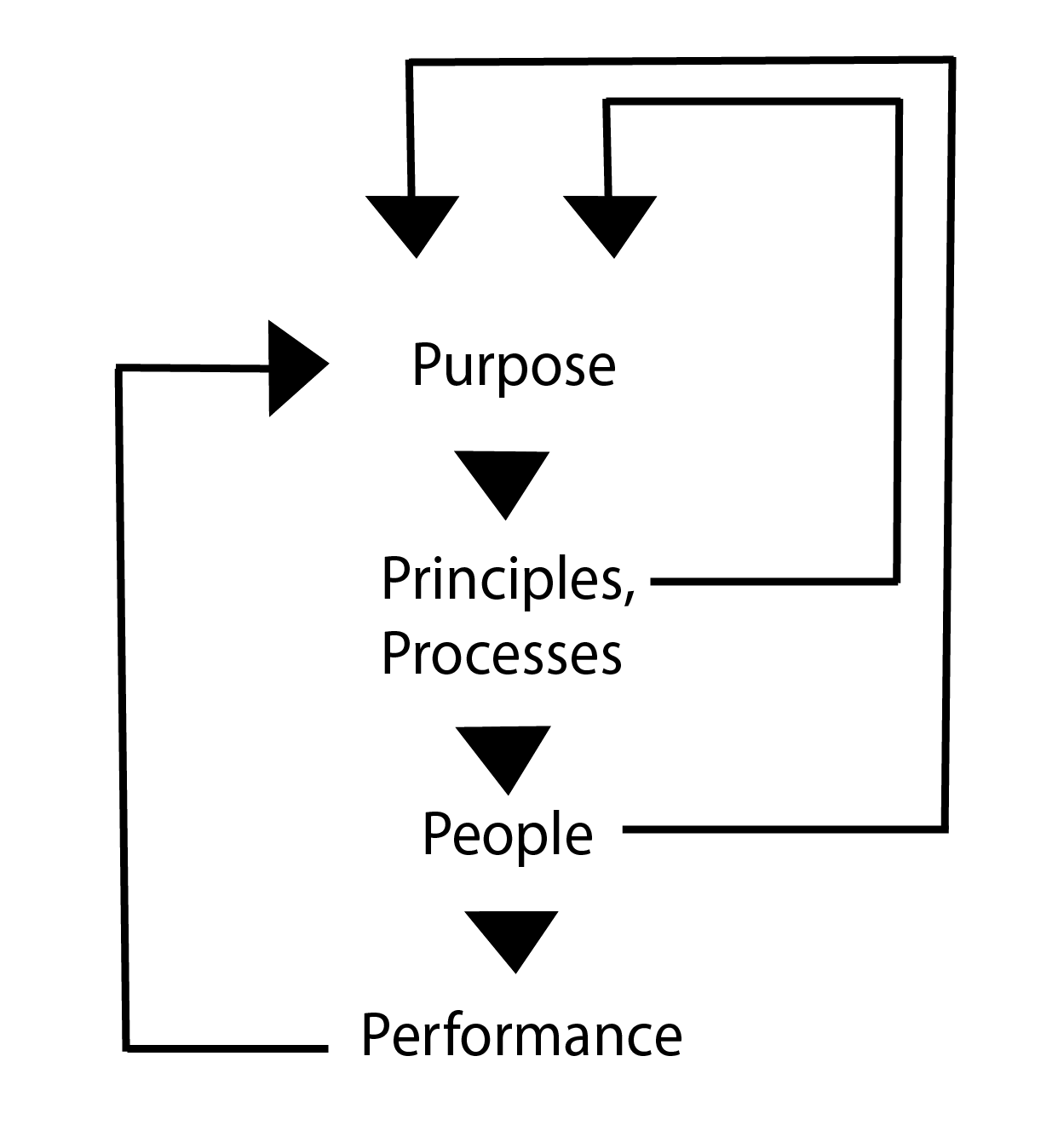 With all the theoretical strategic management structures in place, Crum devised a 'principle path' of quality management, for both service procurement, and customer Quality satisfaction.

Crum's Five Quality control principles:

1.Purpose- Crum belongs to the strategic intension of the organisation. Crum Adheres to quality management in all aspects of business management and facilitation. All processes and principles are aligned with quality purpose. Our vision for the company is one of sustainability, accountability, and quality
assurance. Crum's mission is to supply quality goods and services, that adhere
to comprehensive quality control systems, outlined within Porters 5p's model.
Our goal is to facilitate quality design, and service procurement, in line
With, and exceeding, customer expectations. Crum will work in collaboration
with all customers and practitioners in a mutually beneficial way in
accordance with high quality service and workmanship.

2.Principles- Crum operates within ethical boundaries, and guided by integrity principles, philosophies, and core values. All employees and affiliate
practitioners are guided by integrated quality paradigms, adhering to the 5P
business integrity model.
Ethical framework:
Honesty.

Integrity.

Promise-Keeping &
Trustworthiness.
Loyalty.

Fairness.

Concern for Others.

Respect for Others.

Law Abiding.
Integrity framework:
Trust.

Customers and clients always wish to do business with a company that is trustworthy. When trust is at the core of a company, People understand that they can rely on the character, ability and value provided, and feel they are valued in every interaction.

Quality

.

A dedication to comprehensive high quality standards, shows that the company is committed to standing behind what it does and delivering the value it promises.

Promises

.

Trust is built on promised actions, along with meeting obligations and commitments as promised. Promised actions also means being transparent about potential problems that may affect the timing, quality, or the end-result. Trusting relationships are achieved by being upfront and honest, and delivering quality products and services as agreed. Customers and clients want to do business with a company that is trustworthy. When trust is at the core of a company, it is easy to recognise. People know they can rely on the character, ability and value provided, and they feel valued in every interaction.

Value Creation

.

Businesses are designed to create value, but in ethical companies, people view value creation in multiple ways, not just in the company financial value systems. Companies should also be obligated to create value for customers to do right by them, this then becomes a mutual exchange of value, one that builds lasting relationships, and strong bonds of loyalty.

Willingness to Change

.

Businesses can only change, if there is willingness to change

and

, a willingness to aim for better quality that drives business betterment. Leaders who are willing to change and listen to other opinions. can affect change within organisations. It is also very useful to gain feedback from team members and employees in order to understand differing perspectives, and improve the prospects of a future business.

Respect.

Last but not least is respect. Regardless of titles, ages, gender, race, positions or any other differences, everyone should be treated with respect. This goes for employees as well as the public at large.




3.Processes- Crum understands that for process to work efficiently they require structures that are streamlined, well documented and
communicated effectively. It is important that any project will satisfy
relevant quality requirements and standards.Quality Assurance covers
the whole project Lifecycle. It ensures that other processes such
as Control and planning of services, are being adequately performed
and the project is adhering to any business standards that are relevant
to the project. Quality assurance also includes pre-planned, Regular
reviews, and independent audits to verify that work is being carried
out consistently, in accordance with defined procedures, and thus
providing confidence to employees and potential customers. The
processes can broadly be structured in the following way:
Availability, Timeliness, Safety, and Customer Service, and facilitated
within 8 paradigms, that Crum uses to measure the efficiency of the
QM bias. Within each facility, there are both organic day to day physical,
emotional, and ethical reasoning to take into account. There are also
numerous digital aids that can be used, to streamline and Manage
Quality Management protocols. Here is a list of QM tools you may
be interested in using for your own company QM. Crum uses a selection
of them too. You may decide to only use one or a couple, depending upon your needs, most do offer a multifunction facility.
1. Quality manual:
Having a quality manual in place is a good start. It can help to comprehensively describe the breadth of the QM structure, and communicate business achievements by emphasising quality throughout the organisation. Crum are able to explain all the requirements of the quality standard, we utilise a quality manual that is updated regularly and disseminated through our team members and given to clients if requested. It is used to describe all the QM processes that we undergo on a day to day basis.
2. Organisational structure and responsibilities:
A QM Strategy helps to clarify the structure of a company.
It is used to highlight how your company is structured from management to the staff. It is used to explain the responsibilities that are expected to be carried out by each person.
3. Data management:
Data management refers to how an organisation manages information and data for secure, structured access and storage. It involves gathering, handling, transmitting, and protecting customer and company data in line with privacy laws.
4. Processes – including purchasing:
Processes are integral of quality management , it includes everything from best practices to hygiene and safety. It is the need to document everything carefully.
If an error occurs, it makes it easy for you to identify where the problem is coming from and the department in which it occurred, making it easier to correct it, if necessary.
5. Product quality leading to customer satisfaction:
It goes without saying that You must have a quality product so that you can satisfy your customers. With a quality product, you have more of an ability to retain your present, and future customers.
6. Continuous improvement including corrective and preventive action:
CI concerns efficiency, appropriateness, of managing technological changes etc. When mistakes occur within internal processes, it will help to correct and prevent these occurrences. You will then find it easy to improve your products and services.
7. Quality instruments:
You require tools in your company that enhance the quality of your products and meet the standards of your particular industry. Only when you have quality tools can you produce quality products.
8. Document control:
Document control assists you to administer controlled processes and practices within your company. It involves the creation, review, issuance, modification, distribution, and accessibility of all company documents. It will help you to approve documents by ensuring that they are adequate before issuing them. You'll also be able to update as necessary and re-approve documents if needed.
4.People- The individual employees, and teams within your organisation who perform the work are embroiled within the principles, and processes of your organisation. They are the integral components, through work results are accomplished and as such, principles, purposes, and processes should be in place, to ensure consistent effectiveness. Utilising these processes, leads to excellent performance.
5.Performance- Effective Decision making , is governed by performance, indicators that encompass, all the metrics, measurements, and expected results, of the organisation. Performance results are integrated into strategic management processes, to provide a measure of feedback, and commitment.
On its own,The 5 p's model is seldom enough. It is not enough to understand the models entirety. To achieve maximum effectiveness, the model needs to be used in practice. All the 5 P's need to work in unison, to enable alignment of comprehensive protocols. thus achieving maximum effectiveness, and efficiency. Systems should be developed to measure security, safety, quality, and time management etc. and fed back through systems, so that services, products processes, and relationships will be improved. Ultimately improving organisation QM standards.
Finally, The uk government offers quality validation policies, and protocols to enable continual systematic approaches to quality improvements such as adherence to Total Quality Management (TQM), ISO 9000, is one such QM framework here is an explanation of all IS0 QM structures. Alternatively, a company may wish to utilise
Six Sigma or any other external industry (regulated) standards providers. All QM accreditation is quite expensive, and time consuming to implement. However, when in place, it will place your company into the highest trust bracket, enabling a healthy public regard, and ultimately expand your conversions.